2014.01.09 Thursday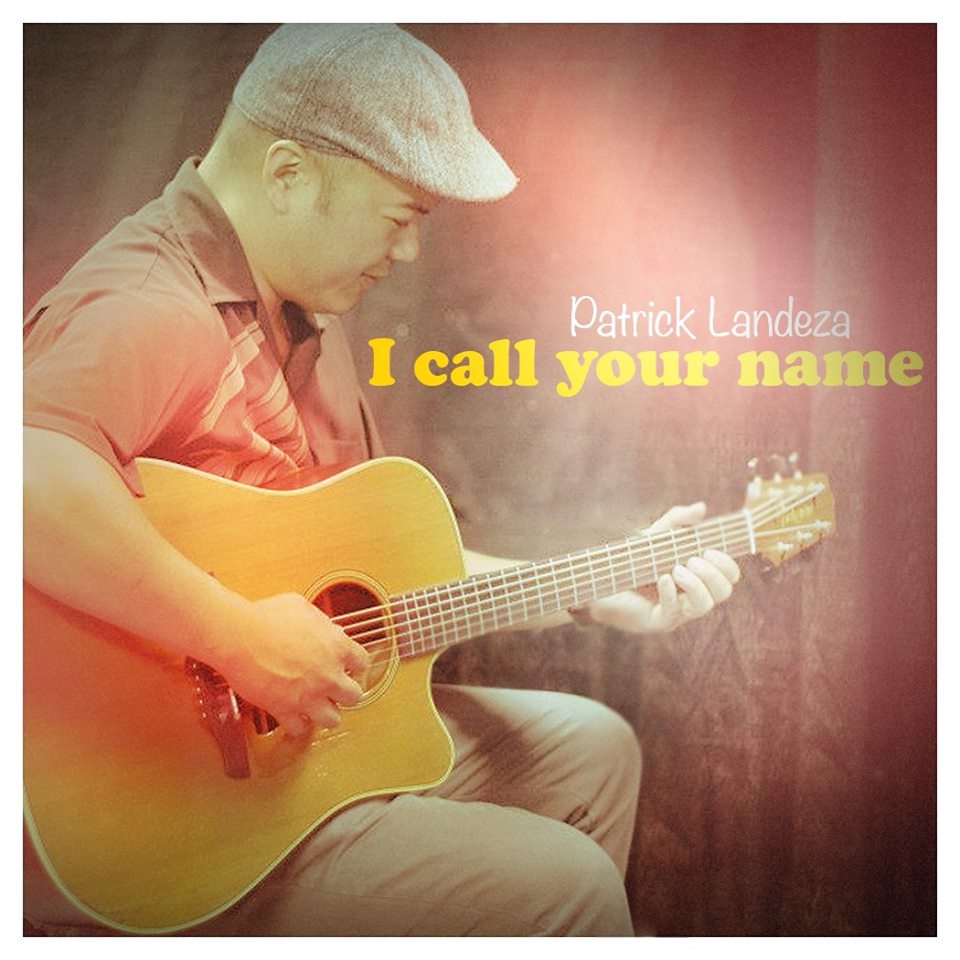 I Call Your Name - cdbaby
Patrick Landeza
曲目リスト
1. Gathered as One
2. We Come to Do Your Will
3. Song of Faith
4. Rainbows Prayer
5. Reflections
6. I Call Your Name
7. Gift of Our Heart
8. Thank You God
9. You Know Me
10. Song of Service
11. Song of the Holy Spirit

Listen(試聴)

| | |
| --- | --- |
| | |
Award winning Hawaiian musician, Landeza takes us on an spiritual acoustic journey and shares, for the first time, his religious compositions and reflections. His faith has always been at the forefront of his personal life, now he shares it with the world
Genre: World: Hawaiian
Release Date: 2013
©Copyright - Patrick Landeza / Addison Street Records

Album Notes
Hawaiian slack key guitarist extraordinaire, returns with his latest CD "I Call Your Name" fresh on the heels of receiving Hawaiian music's highest honor, the Na Hoku Hanohano Award for Slack Key Album of the Year. He made Hawaiian music history as the first musician based on the mainland to win this award, informally known as the Hawaiian Grammy.

A musician, composer, and producer, Patrick is a leading exponent of ki ho'alu, the Hawaiian slack key guitar style that Hawaiian cowboys developed in the 19th century when they loosened – or "slacked" – their guitar strings for a lower, more resonant sound. Born and raised in Berkeley to Hawaii-born parents, Patrick studied slack key from masters like Cyril Pahinui, Ray Kane, and Dennis Kamakahi. Patrick is not only one of the top slack key performers in the world, he is also a musical bridge between Hawaii and California – he plays, in his words, "traditional Hawaiian music with a Berkeley twist." Landeza currently teaches middle school social studies in Fremont, Ca and continues to tour and give lessons when not in school.

オリジナル盤発売日: 2012/12/20
レーベル: Addison Street Records
著作権: 2012 Patrick Landeza
収録時間: 39:34
ジャンル: ハワイアン
Patrick Landeza
http://www.patricklandeza.com/
Patrick Landeza Facebook:
https://www.facebook.com/pages/Patrick-Landeza